Acupuncture in Richmond
Whether you struggle with arthritis, back pain, carpal tunnel syndrome, sciatica or migraines, acupuncture treatments are an important healing alternative for natural pain relief. In addition to managing musculoskeletal pain, this technique may also be effective for treating fatigue, autoimmune disorders, gastrointestinal disorders, and relieving nausea during chemotherapy treatments.
Acupuncture treatments are designed to bring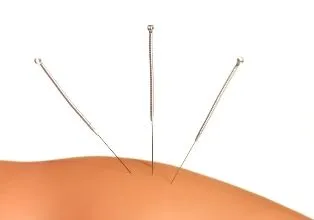 balance back to the "chi," an energetic life force that flows throughout our bodies. The Ancient Chinese believed that a blockage in the chi led to illness, fatigue, and chronic health problems. The practice of inserting thin needles into specific points along the body is designed to unblock the chi. These points correspond with different meridians, also known as energy pathways, in the body. Unblocking the energy meridians allows the chi to flow naturally through the body, which supports whole body health.
Richmond Chiropractor Recommends Chiropractic Care, Acupuncture & Massage Therapy
Acupuncture stimulates the central nervous system prompts our body to release endorphins, a natural painkiller. During a treatment session, the body also releases natural anti-inflammatory chemicals, which reduce inflammation that triggers chronic pain. By controlling pain and reducing the underlying cause for pain, acupuncture is an effective treatment for musculoskeletal and joint disorders.
The needles we use are made of stainless steel and extremely fine. Our skilled acupuncturist can place needles with virtually no pain sensation. All of our needles are sterile and used only once to follow the strict standards we use to ensure the comfort and safety of our patients.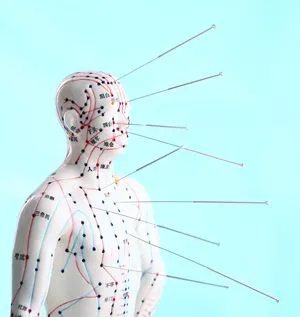 Many of our patients turn to acupuncture treatments when traditional medical treatments fail. It's natural to be frustrated with medical treatments that rely on prescription painkillers or invasive surgical procedures. Rather than treating the underlying cause for your pain, many medical procedures simply mask your pain with pills. Here at Ambrose Chiropractic at Acupuncture Clinic, LLC our natural approach to pain management supports whole body health. Following treatment, many of our patients enjoy long-term back and neck pain relief, a reduced incidence of migraines and headaches, greater energy, and an enhanced sense of well-being. Most importantly, our treatments are completely natural.
Acupuncture treatments naturally enhance the benefits of chiropractic adjustments and massage therapy. Massage therapy also increases endorphin levels while bringing movement back to stiff and sore muscles. Chiropractic adjustments restore alignment to the musculoskeletal system, correcting underlying misalignments that cause chronic pain. Together, these three treatments provide long-term pain relief without the need for medication or invasive surgery.
If you are new to natural pain management, you may have questions about our different treatments. Our Richmond chiropractor is available for appointments -- contact us today at 804-897-6130.